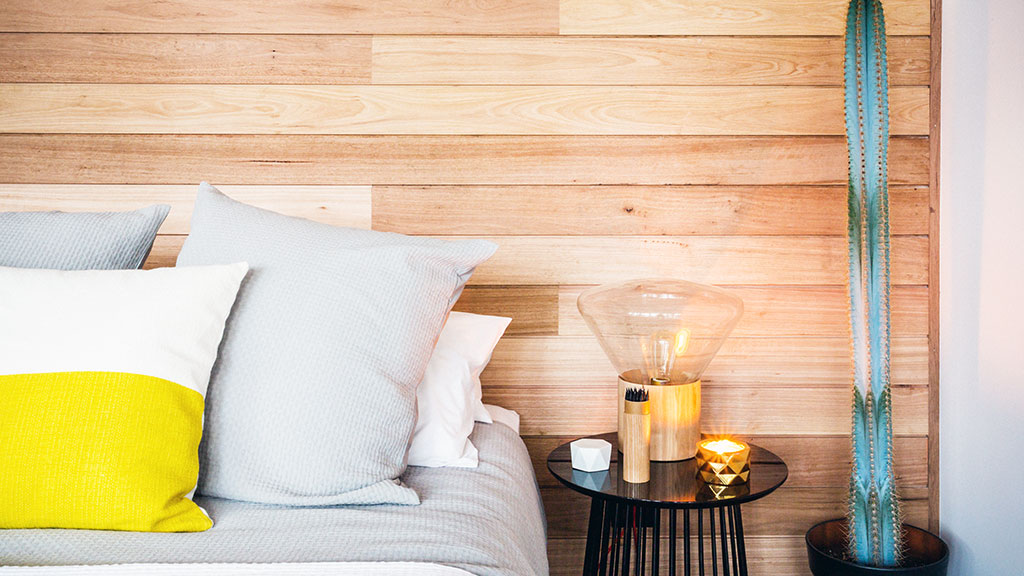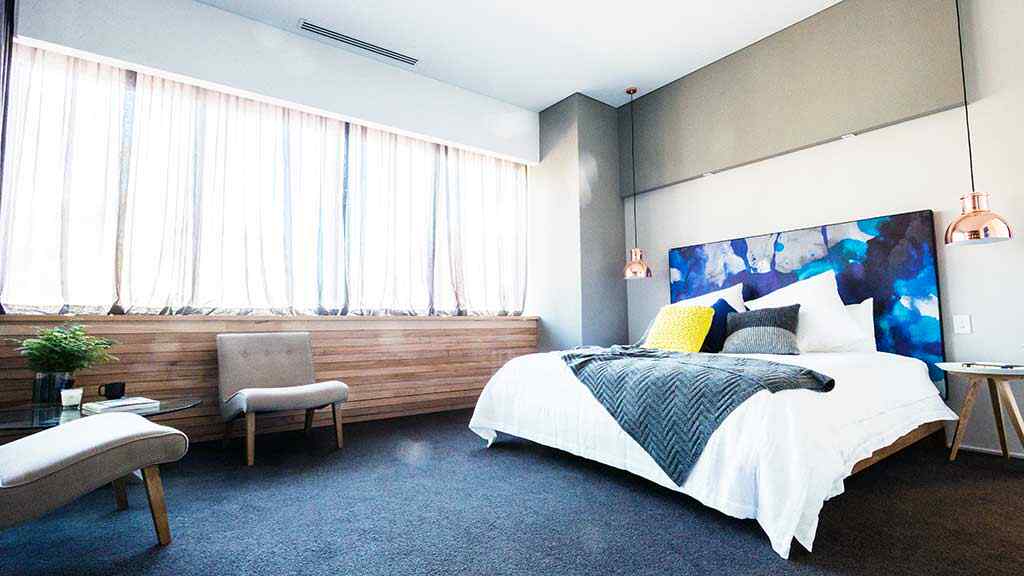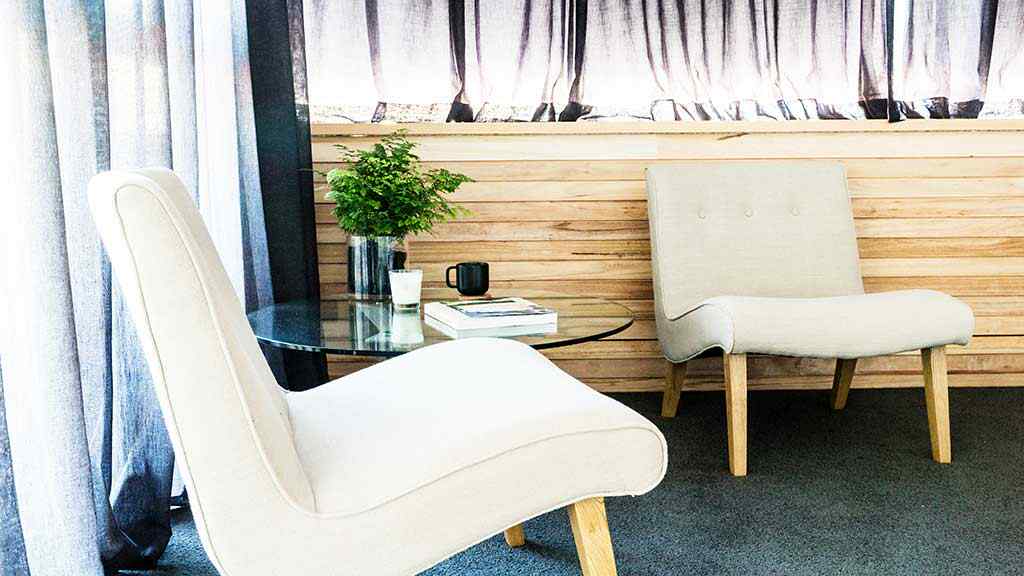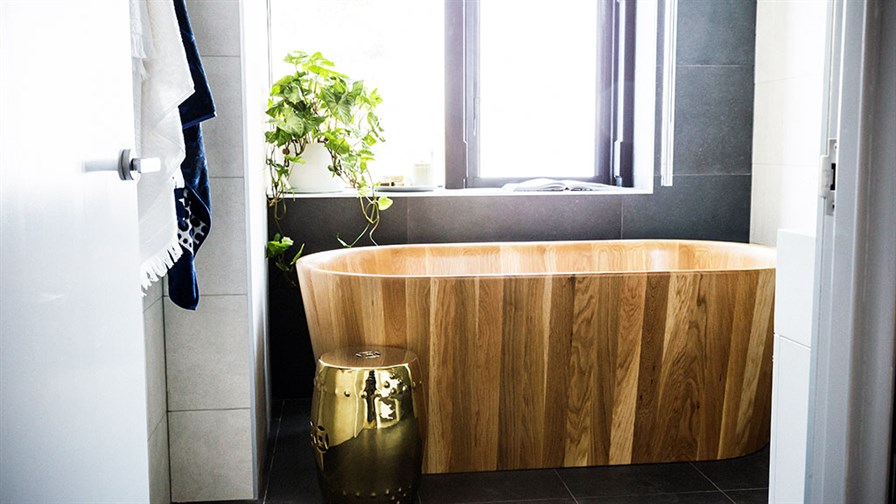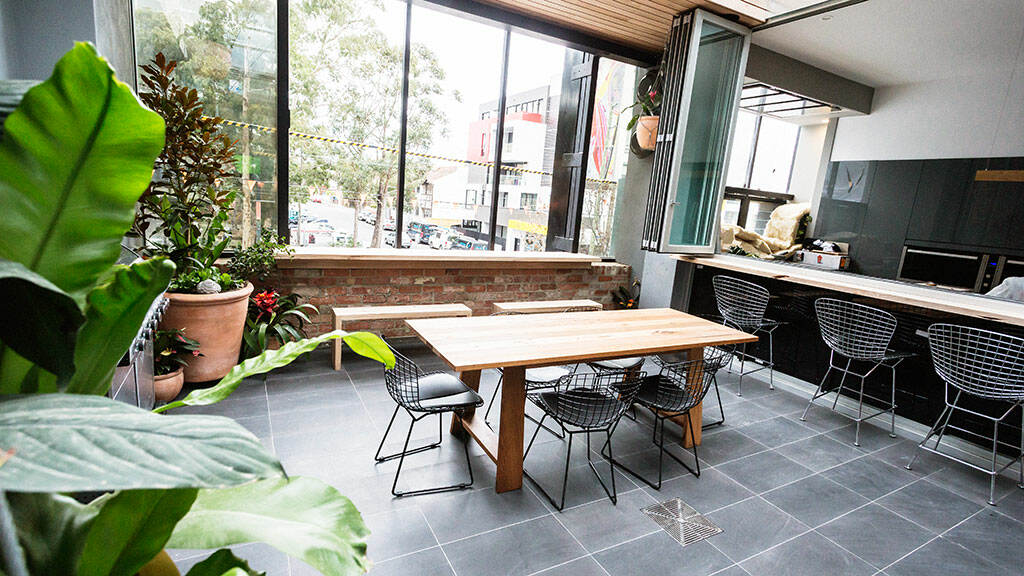 Project: The Block
Location: Prahran, Melbourne
Year: 2014
Type: Residential
Timeline: 12 Weeks
Over the course of an intense twelve weeks in 2014, Simon and Shannon Vos designed and renovated the winning apartment on Australia's favourite renovation TV show, The Block on Channel 9. Exercising their love for great Australian design, the space showcases their intrinsic grasp of contemporary style. Located on High Street, Prahran in Melbourne, the three bedroom luxury apartment made the highest profit in the competition- a true testament to the skills of the brothers.
During the project, Simon and Shannon worked with Maurice Del Vecchio Building to execute high end finishes. Timber was used artfully in every room in the apartment, while raked ceilings opened up each space. This clever use of natural tone and light was complemented by expansive concrete flooring on the lower level, fine brass elements in the kitchen, and beautifully considered furnishings throughout. Despite having a less desirable street view, the time and care the brothers put into the high end finishes led to great success. Find out more about the products and finishes used here.
Supplier Notes:
Materials Used: Tasmanian Oak / Blackbutt
Flooring: MPM extreme flooring - concrete floors
Timber: Eco Timber
Styling Elements: Deitrich Collection candles / Cacati plants / Ferns / Botanics Melbourne / Sokol chairs / Luke Furniture / Country Road / Dragonfly Flowers / We plants
Artwork: Blacklist / Brent Rosenburg / Shelley Panton Store / Carbon Black Studio - Shannon McGrath Artist / Juncture Design (outdoor wood grain artwork)
Furniture: Luke Furniture / Freedom
Manchester: Kip and Co
Tiles: Beaumont Tiles
Lighting: Beacon Lighting / Zuster
Bedhead: Mexi Bedheads
Wooden Bath: Wood and Water
Staircase: Staircase Constructions
Kitchen: The Good Guys AU, Marblo
Blinds + Curtains: A-OK Blinds
Underfloor Heating: Devex
Outdoor Sliding Doors: Thermeco System sliding doors